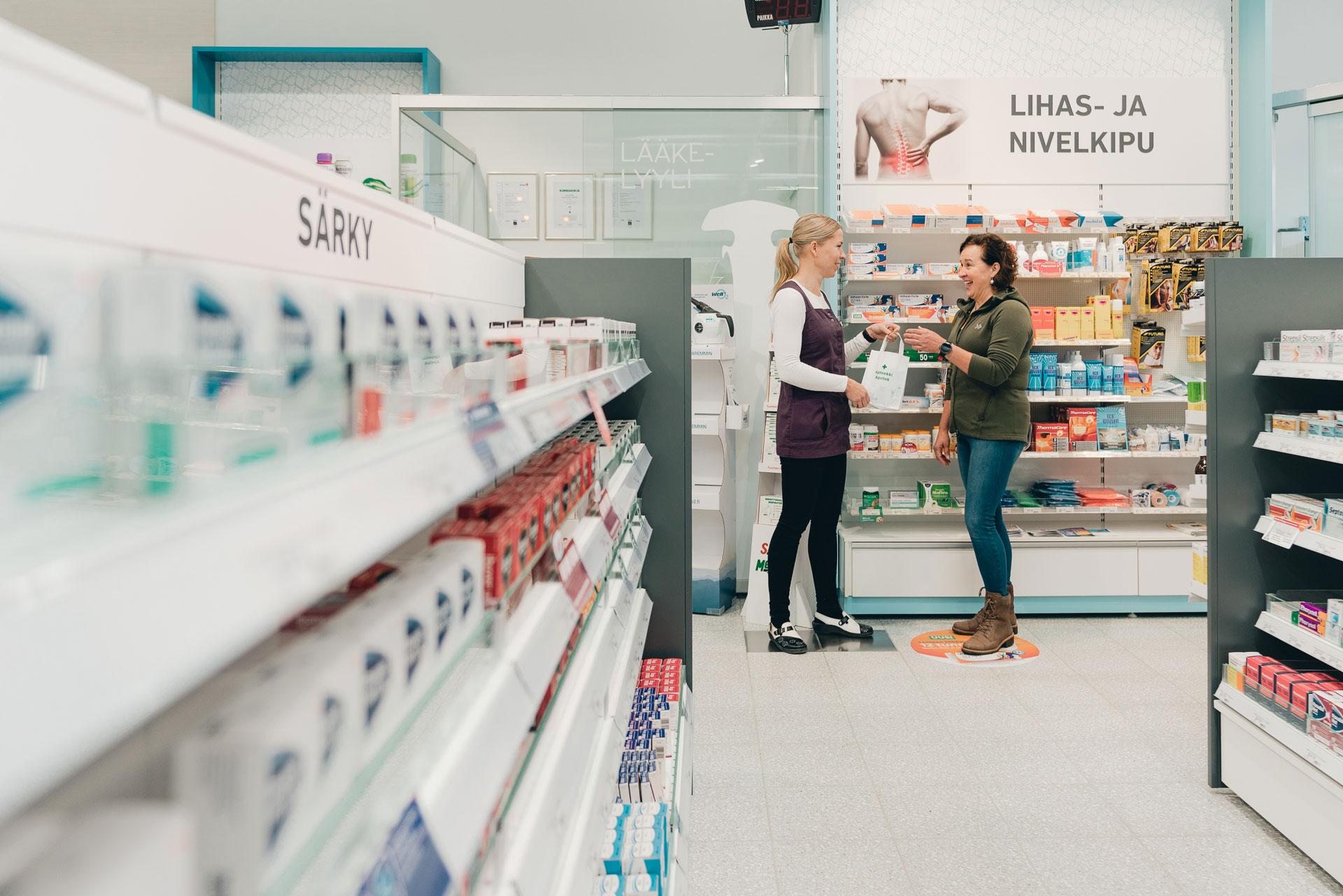 PHARMACIES ON THE MOVE DISTRIBUTE EXERCISE MEDICINE
Pharmacies secure the availability of medicines, but they also provide important self-care support and advice on a healthy lifestyle. You can find out from the pharmacy whether a condition can be treated with non-medical treatment such as exercise or whether there's need for medicine.
Pharmacies have around 50-60 million customer contacts in Finland each year, which is almost twice as much compared to other health care services. Pharmacies are an excellent channel for reaching Finns who don't move enough, since pharmacies serve diverse customers with a variety of issues – including those who rarely use other health care services. In a customer service situation, pharmacy staff have the opportunity to discuss physical activity with those customers who cannot be reached through the sports sector. There is a huge potential: 80% of Finns do not exercise enough for their health. It's reflected in the cost of millions of euros to society.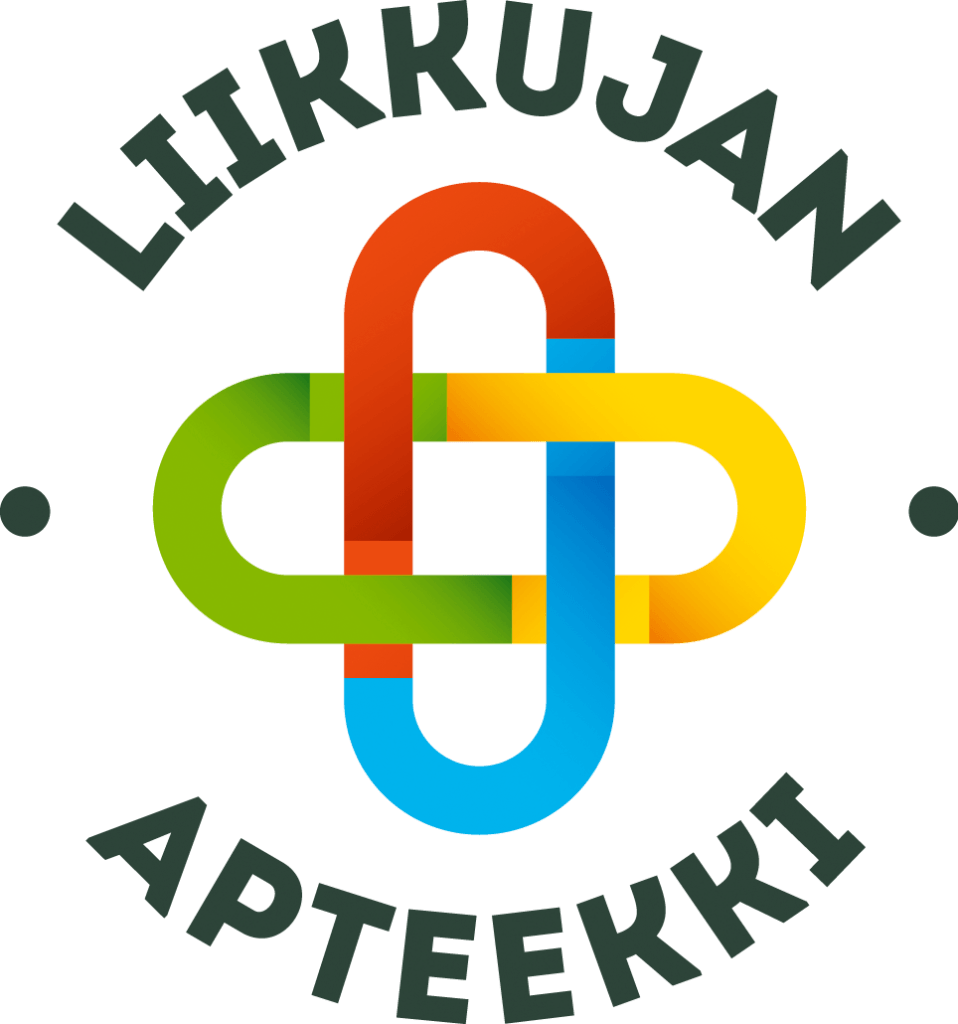 Physical activity plays an important role in preventing and treating several diseases. In connection with the collection of medicines, it's also natural to bring up the issue of physical activity. Pharmacies on the Move inspire their customers to reflect on their physical activity, guide them to physical activity counselling and encourage them to engage in independent exercising or in guided groups.
When physical activity is brought up at a pharmacy, the customer feels that the pharmacist is genuinely interested in their situation and that they really want to help. Expert advice helps the customer strengthen their own resources to overcome physical inactivity. Research shows that pharmacy staff are competent and inspire trust, which is why they are good at bringing up immobility.
"IT'S so REWARDING WHEN CUSTOMERS REALIZE THAT WE'RE INTERESTED IN THEIR WELL-BEING OTHER THAN JUST FROM THE MEDICAL PERSPECTIVE."
What's it about?
Pharmacies on the Move have redeemed their place as promoters of health-enhancing physical activity
Pharmacies on the Move form a national network of pharmacies in which customers are encouraged to take care of their own well-being through physical activity. The objective is that customers can discuss how they can promote their well-being through physical activity when they visit a pharmacy. Pharmacies on the Move work as a part of the physical activity service chain helping to reduce health inequalities among Finns. By networking, a pharmacy is part of a service chain in which customers are cared for holistically, not just by selling medicines.
The Pharmacies on the Move concept has already brought health-enhancing physical activity into the daily life of nearly 220 pharmacies and their customer service. The activities are a visible part of pharmacy services. In practice, the Pharmacies on the Move concept refers to various physical activity events, bringing up physical activity in discussions and co-operation with local actors.
Pharmacies are supported and co-ordinated by The Association of Finnish pharmacies, the Adults on the Move (Liikkuva aikuinen) program, the Organisation for Respiratory Health in Finland and regional sports organisations.
Many ways to implement
One of the best aspects of the Pharmacies on the Move concept is that pharmacies can implement their activities in a way that is suitable for them. You can be inspired by what others do or come up with something completely new. The sky's the limit!